Articles:

Cloud Storage or Cloud Backup –
Which One Is Better?
Always Backup Your Cloud Services!
Cloud Storage or Cloud Backup –
Which One Is Better?
There are various reasons that support maintaining copies of files and applications over the cloud. You will find that there are many software applications available for this. The key here is, however, not to select the wrong application that does not meet your requirements to protect your data. The first step is to determine which option will best suit your requirements. Remember to not make the mistake of thinking cloud storage and cloud backup to be the same thing. Understanding the basic difference between cloud storage and cloud backup is the most important step in finding the best cloud storage uk or cloud backup storage solutions.
Cloud Storage
Cloud storage serves as a medium of extra or supplemental storage on the Internet. Its purpose is to preserve data, files, folders and applications so as to free up space at local storage devices or mirror local data or make access easy from different devices. Moreover, cloud storage also facilitates the secure sharing of files and data with other user on the Internet.
Data uploaded to cloud storage is specifically selected by the user and constitutes as a subset of the collection of data and files on the mobile devices or computer of the user. Files can be uploaded over a one-off basis on the cloud and can be downloaded whenever required. On the other side, data can be synced so that every file, which is edited in your computer, is automatically synced on the cloud storage server.
Cloud storage services provide the flexibility of accessing data at any time and from anywhere for a monthly fee. Cloud storage service providers may also limit the size of the file or the amount of data that can be stored on their servers based on the SLA. Examples of cloud storage service providers include: Google Drive, Dropbox, Box, Amazon, OneDrive, Wasabi, and many others.
Cloud Storage Syncing and Sharing:
Sync is an abbreviation for synchronisation. It is a feature of cloud storage, which allows file editing over a device. These edits will be reflected on other devices that are synced in the cloud. The basic mechanism that is used by most cloud service providers is to provide a 'sync folder'. This folder appears to be pretty much like any folder on your hard drives; however, the files that are stored in this folder are automatically saved both on the cloud and in your drive. This folder will be mirrored across every device that is connected with that specific cloud storage account.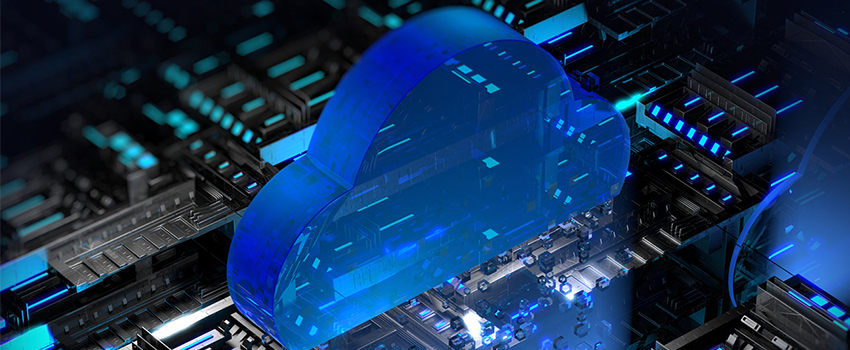 File on Drive and in the Cloud
One issue with sync is that since it saves data on the cloud and also in your drive. This basically defeats the primary purpose of cloud storage, which is to supplement of your local hard drive. To handle this situation, some cloud storage service providers offer either spate folder which does not synchronise data or content and allows the user to turn off the sync feature.  This is suitable for those who do not want to keep synched data both on their hard drive and in the cloud.
File sharing allows others to view, edit as well as download files that are uploaded on the cloud storage. The mechanism underlying cloud storage file sharing is to create a URL of that file or folder which can be shared.
Cloud Backup
Cloud backup (also known as Online Backup) is used for storing a huge amount of files and applications. It is an automated process, a set-it-and-forget it approach. Consumer focused solutions charge very low monthly fee and usually come with no phone support. Once you are set up with a cloud backup service provider, your data gets backed up, as per the frequency of your choice, efficiently and quickly.
Data that has been transferred to cloud backup space is not intended to be accessed on a regular basis, as is the case with cloud storage. Backed up data is useless without recovery and the best thing about cloud backup is that you can recover your files, data, and applications easily, in case of any data loss, physical damage, corruption, malware or virus in your operating system.

Which Service You Should Use?
It is imperative that a business requires some type of data backup. No matter which service you use, having an offsite backup of data is essential which offers protection in case data is lost from your local backup, stolen or destroyed.
If your business requires easy access to every file from different devices and computers, sharing files with other people or you lack hard drive storage space for larger files, cloud storage service may serve as the best option for you.
Many UK based enterprises use cloud storage UK services as a backup tool. An issue confronting cloud storage service as a backup tool is that it can not stop human error. In case a file is accidentally deleted from the cloud space, it is very hard to get it recovered. Some service providers are offering a failsafe option, which allows users to recover accidentally deleted files; however, this may not be offered by all service providers.
Secure Cloud Backup
Collaborative cloud services, as well as sharing of files, may not be suitable for a secure cloud backup services because of the fact that many users can access those files making the option less secure.
If your requirement is to protect data, a proper cloud backup service is the ultimate option. There are several cloud backup service providers and you have to carefully determine which service provider offers the highest quality service and which is worth the money spent.
Most bigger corporations with a huge number of employees have the need to assure that corporate data is secure and backed up, may need both cloud storage and cloud backup services. Cloud storage service will make it easy to access files from anywhere and create an effortless collaboration amongst the employees. On the other hand, cloud backup service which assures that all data is backed up, safe and secure from any type of corruption or accidental deletion.
In Summary
Cloud storage and cloud backup are services that are offered by cloud service providers. Both of the services provide a similar, yet different purposes. Prior to signing up for a cloud-based backup or storage service services, it is important to understand the difference between the two, and perhaps contact your vendor and request for a demo, and then determine which best suits your business requirements.
Although cloud storage is very easy to use, many times it is required to upload all files on the cloud in a specially designated folder. This may be effective when the need is to store a small number of files, however, it may not be possible to create a backup of everything on the operating unit.  On the other hand, cloud backup will not only sync but, will also upload every file or folder you have selected without the need to reorganise the files. Moreover, the files are also not required to be placed in particular folders so as to get them backed up on the cloud.